UK government climate policy developments leave a health-shaped gap
The Prime Minister recently announced his government's intention to delay and scale down targets for delivering on their net zero and climate agendas. While the public and planetary health implications of this are stark, health is notable by its absence from how this decision is being framed.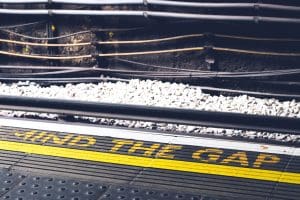 The net zero agenda has long been justified by the government on the basis of the opportunities it provides for new technologies, innovation and economic growth. Last year, the government commissioned a review of the policy with a focus on understanding  "the impact of the different ways to deliver its net zero pathway on the UK public and economy and maximise economic opportunities of the transition".  Similarly, the government's subsequent response to this review in March 2023 stated "net zero is the growth opportunity of the 21st century and could offer major economic opportunities to the UK – but that decisive action is needed to seize these".
Now, the government is seeking to frame the change of direction around an economic argument of a different kind: the cost of living crisis, as well as the Prime Minister's fight against a supposed 'war on motorists'. However, policies to reduce emissions and switch to renewable energy sources do not only have economic implications. They are essential for improving and protecting health through pathways such as improving air quality and tackling the climate crisis.
The World Health Organisation calls for health outcomes to be up front and central to climate and other urban policies if we are to create healthier places. But health considerations are not seemingly part of the government's thinking on this issue, and nor are they in other policies that shape our urban environments.
Our research on the Tackling the Root Causes Upstream of Unhealthy Urban Development project  (TRUUD) has looked at how health objectives and outcomes are included in urban policies. In a review of 38 housing and transport policy documents since 2010, we sought to identify what drives the direction of urban policies. This included those building on the net zero agenda and approaches to reduce emissions that have become increasingly prominent in this period.
Our review, published in the Journal of Urban Affairs demonstrates that in contrast to economic drivers health is frequently entirely absent from the documents that set out the policies that shape urban development. When it is included, it is only as a secondary outcome from achieving other ambitions such as improving the economy. This is significant as where health is not prioritised it is often forgotten about in subsequent debates: the government's response to the net zero review does not include a single mention of the word 'health', let alone any plans to consider related health evidence or outcomes in future policy decisions that will have significant health implications.
The cost of living crisis is being used by the government as a reason not to impose policies that will reduce our emissions and improve air quality in urban areas. We cannot afford to wait however until good economic times to introduce policies that are fundamental to protecting public health today and in the coming decades. Further, we know that policies that seek to improve health or economic outcomes are mutually beneficial. Putting health evidence, objectives, and outcomes at the centre of these debates has never been more important to ensure the public and planetary health implications of policies such as net zero are not overlooked, and to improve the UK's long-term economic prospects.